The CUPACLAD Design design office offers a new innovative and customizable concept in the use of slate on the facade.
Since November 2016, CUPA PIZARRAS, world leader in natural slate, relies on CUPACLAD Design, a design office dedicated to research and innovation for contemporary and design use of slate. With this fourth new concept dedicated to the ventilated facade, CUPA PIZARRAS meets architectural needs with a customizable solution, both in terms of colors and materials.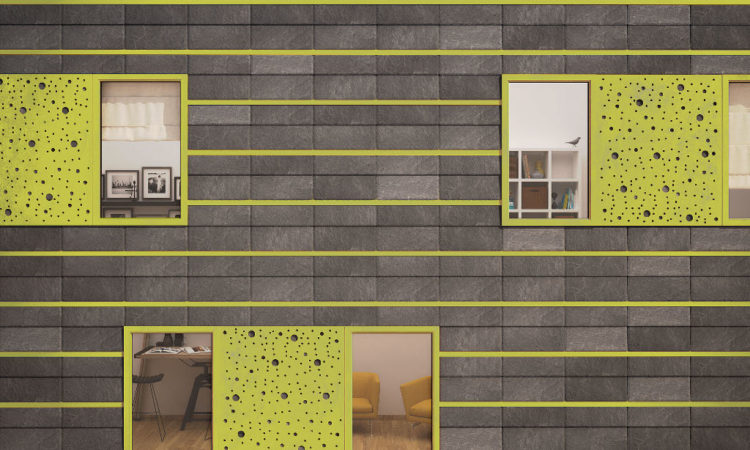 In recent years, the taste of building owners and project managers has been for daring combinations of materials, for a contemporary style with character. CUPACLAD Design goes even further by declining this trend on the facade in order to offer a combination of materials that plays on contrasts to bring out the brilliance.
The alternation of colors and textures offers an avant-garde result, and makes it possible to highlight the luminosity and naturalness of the slate.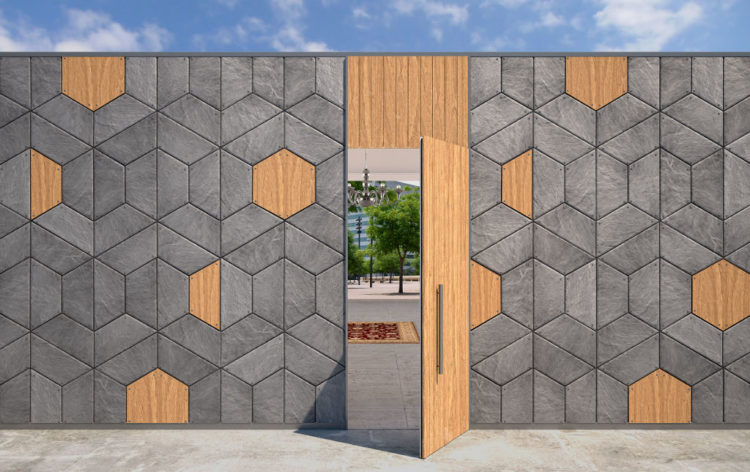 These are folded sheets of lacquered aluminum, in the desired RAL color, which are used and combined with the anthracite gray of the slate. Thus, the customization is total and allows endless combinations, giving free rein to the imagination and creation of the architect. This innovative system makes it possible to adapt to any project that is part of a desire for sustainable architecture.
CUPACLAD Design now offers three concepts imagined among others by Natalia Nuñez, project manager at CUPA PIZARRAS. The latter notably worked on a hexagonal slate format which is inspired by nature, like the cells of honeycombs for example. This atypical shape is thus imagined on the facade of a house with a material, itself natural coming directly from the earth.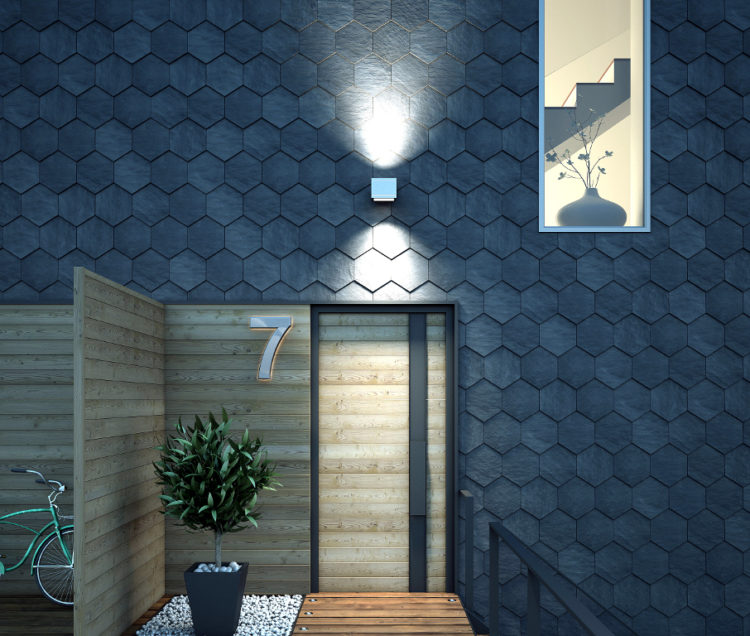 " We strive to conceive design and surprising styles, with the aim of responding to the architectural codes of tomorrow, " explains Natalia Nuñez. " This new CUPACLAD Design concept is fully consistent with this desire to renew the use of this noble product. The alternation of materials and colors brings rhythm, vitality and texture to the slate, "she says.
" Ultimately, we seek to challenge the architect to design the project of the future with a noble and sustainable material ," she concludes.
Learn more about CUPACLAD Design
Established in France for more than 40 years, CUPA PIZARRAS, the world leader in the production and marketing of natural slates, guarantees a very high quality shale stone.