5000 kilometers of coastline, 1185 islands, majestic mountains, eight national parks, forests rich in wildlings, churches and cathedrals, old villages and unique spices: Croatia is a wonderful country that is rich in unspoiled nature and culture. The perfect place to get lost and find yourself again.
We have chosen 10 eco-hotels for you to have a wonderful holiday to discover this fun-loving corner of paradise. Are you ready to drive?
Eco-cottage by the sea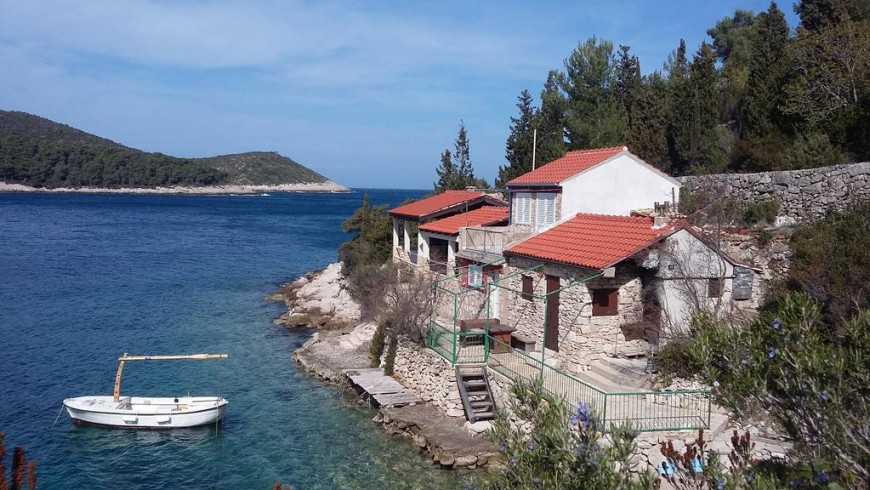 The first stage of your trip through Croatia is Vis Island. It lies on the open sea of ​​Split and it is rich in vineyards, villages, caves and beaches. A wonderful holiday home is hidden here in a delightful bay in the middle of unspoiled nature. The eco-friendly vacation home is only accessible on foot and it's positioned so you'll almost think it's going to jump in the water. The hostess Sara will welcome you and your pets in a village-like and suggestive setting with every comfort.
An eco-friendly villa among the Dalmatian vineyards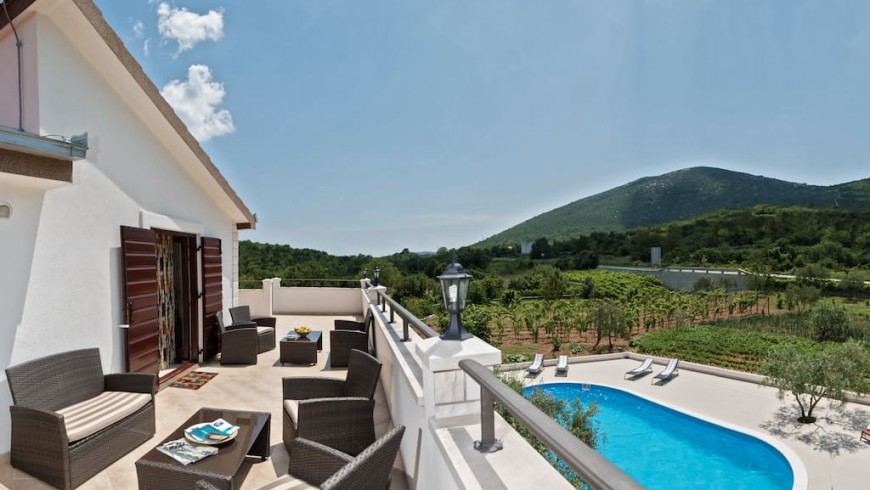 Here too, mass tourism is only a memory. Villa Vinea is now the biological vineyards of Dalmatia, in a real oasis of peace and nature. The villa has 3 apartments and offers a lot of comfort, such as a wonderful outdoor pool . There are many footpaths and bike paths around the villa which are ideal for properly exploring the breathtaking surroundings.
In a Croatian lighthouse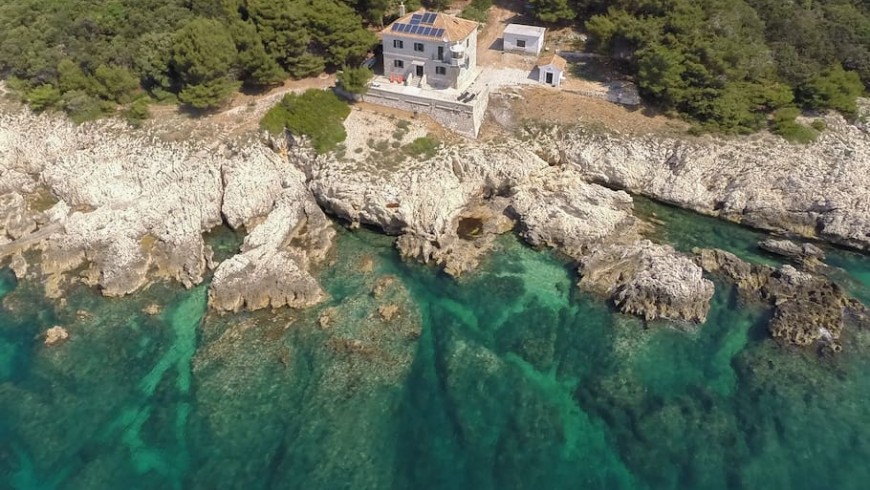 Sleeping in a lighthouse is really an unparalleled experience and when you come to Croatia it will be possible in different locations. Crna Punta Lighthouse is located in the heart of Istria and is only 10 meters from the sea. It has a private beach, a forest to explore and an endless sea. The stone house has 2 levels, an attic apartment, 4 rooms and 3 bathrooms.
An eco-friendly ocean view ranch on the hill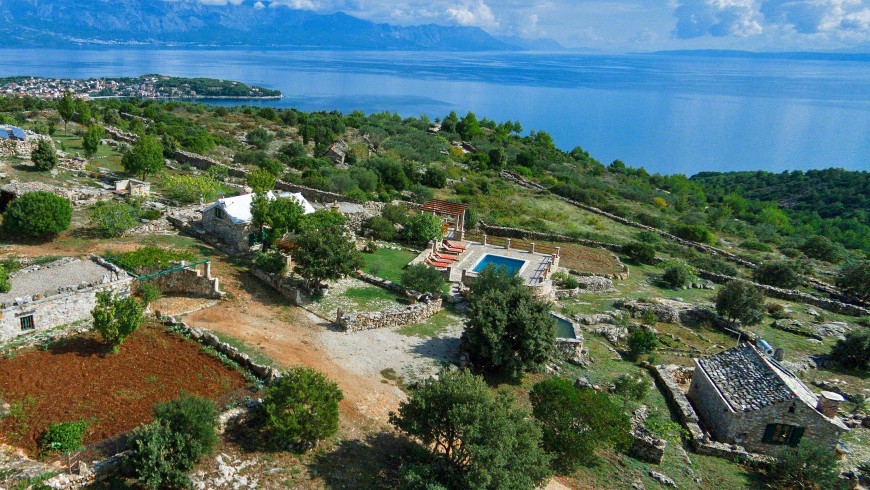 Ranch Visoka is sunk in a lush hilly landscape and at the very top is the picturesque harbor town called Sumartin on the Croatian island of Brač. The ranch has 2 self-contained villas built in the traditional local style. They offer spectacular sea views, 10,000 m2 of private land, outdoor kitchen, swimming pool, modern convenience, small vegetable garden and clean energy from solar panels.
Environmentally friendly apartment in Split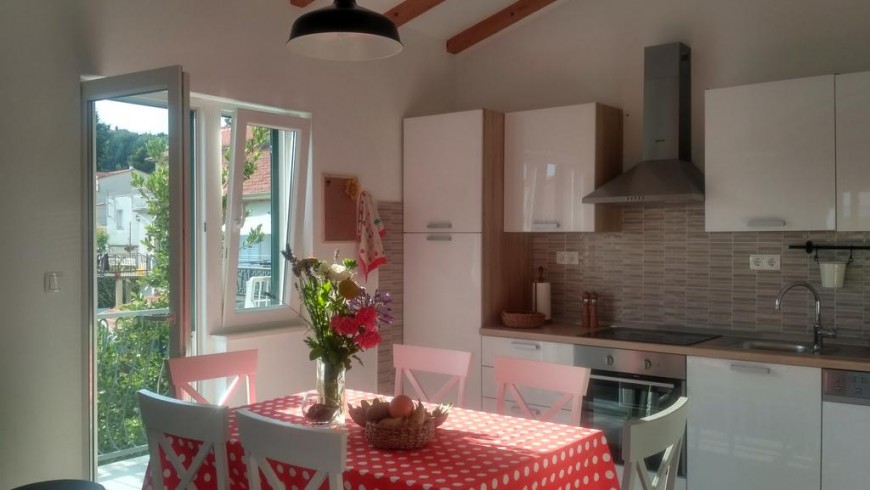 Split is a millennial city with an eventful and tumultuous history. Today it is still possible to retrace the steps of the ancient peoples while strolling through the lively streets of the old town. Whoever comes to Croatia cannot miss this pearl on the Adriatic. Then why not go on vacation in a comfortable apartment that is environmentally and animal friendly?
A beautiful swimming pool surrounded by olive trees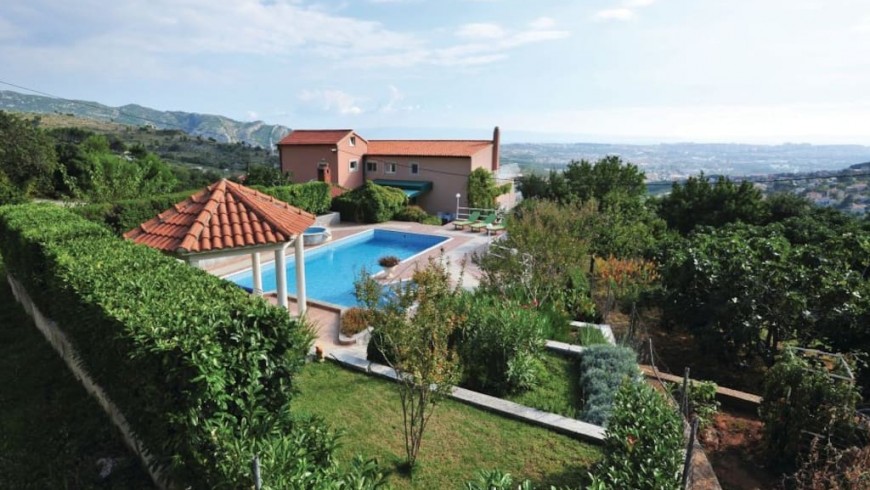 Villa Klara is only 2 kilometers from some of the places made famous thanks to Game of Thrones, and it is also a few kilometers from Split. Villa Klara is an environmentally friendly hotel with 6 rooms, a kitchen, a lunch area and a barbecue. The villa is surrounded by olive trees, fig trees, biological garden and fragrant roses. This is the ideal place to relax and enjoy your private life.
Comfort and eco-friendly relaxation in Croatia



Villa Anadi is only 8 kilometers from the medieval town of Traù, which is classified as a UNESCO World Heritage Site. The villa is environmentally friendly: only clean energy is used and attention is also paid to reducing waste. Villa Anadi is surrounded by a pine forest and numerous olive trees and it is only 200 meters from the sea. Each apartment has modern and comfortable space and there is also a 32 m2 swimming pool.
A small eco-friendly house within the national parks of Croatia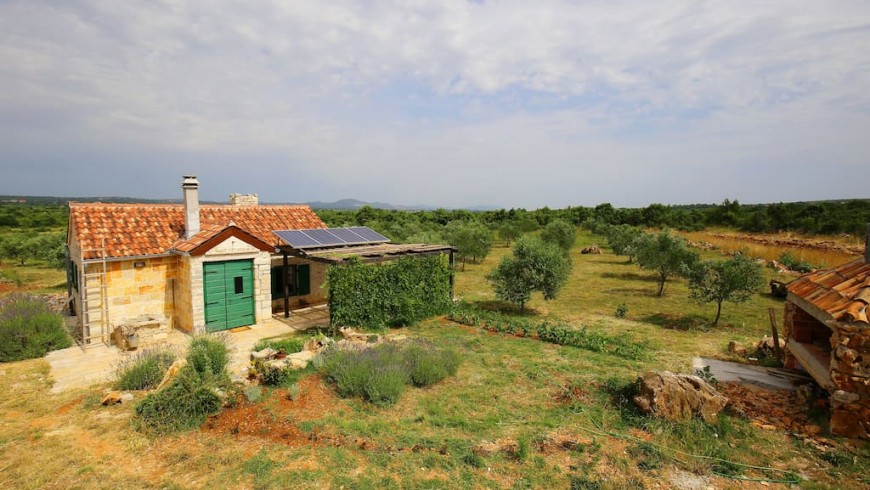 A small Dalmatian stone house surrounded by the nature of the national parks but not far from Zara: Olive Garden Paljika is an unparalleled place that takes special care of the environment. It offers authentic and special tourist offers. You will find the sea within 3 kilometers and explore the Kornat, Krka and Paklenica parks.
Croatia between sea and mountains







Villa Dvor is an eco-friendly hotel that offers an exceptional experience. First, you will be amazed by its position: the hotel is located on a rock of the Mosor mountain and it is surrounded by the Cetina river on one side and the sea on the other. Guests can use the panoramic elevator and the hotel also has a boardroom, jacuzzi and restaurant. Here you can taste Poljika's traditional cuisine: they are all cooked with organic ingredients and the recipes are more than 400 years old.
In the north of Croatia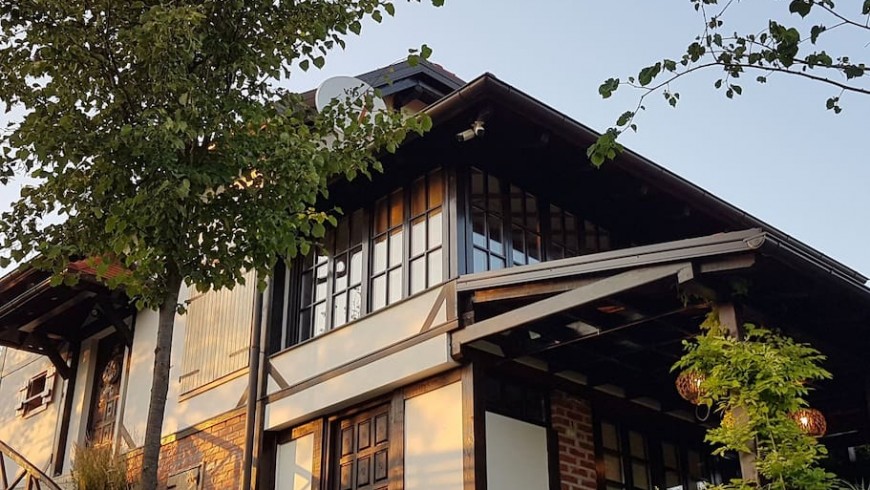 Enchanting Hill is perfect for anyone who wants to feel at home even when they are on vacation. The house is surrounded by nature and it is stylishly furnished in a charming and cozy atmosphere. Enchanting Hill can accommodate up to 6 guests and has all the comforts, in addition to a large forest, an orchard and a large heated swimming pool.
Haven't you found your dream vacation in Croatia yet? You may also look at Clickstay Villas.